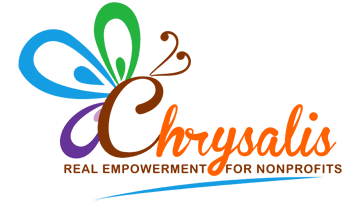 About The Non-Profit Chrysalis
I created the Chrysalis program to empower your engines. It is my sincere desire that this program empower you to change our society for the better. I have made it my life's mission to bring sincere change to our quality of life organizations.
---
From my heart…

More than anything in the world, I want you to know a deep love for yourselves that also permeates the world around you, so that you propel humanity into an era of unmatched peace and prosperity.But first, you must stop being "right" about your certainties and judgments and start engaging in open conversations with both those closest to you and those with very different ideas, even when they feel it is futile to do so.

The truth is, the most successful non-profit leaders of the future will:
- Create connection between those people willing to provide and those needing provision
- Generate purposeful publicity for their cause
- Bring innovative ideas to solve the world's toughest problems.


---
The 4 biggest problems with non-profit organizations
---
The solution for non-profit organizations
---
Changing non-profits from 'non-profit' to 'oh-so-profitable'.
I invite you to experience a presentation on Chrysalis with your Board.
Contact me today and we'll talk about creating a much better tomorrow for your beloved non-profit organization.
---
Creating for-profit product/service ventures in non-profits
where the non-profit reclaims the venture' s profits back toward its mission
---
Empowering non-profit leaders
to stop being "right" about their certainties and judgments
---
Empowering non-profit leaders and top talent
to dialogue both with those closest to them and those with very different ideas.
---
Why a for-profit venture?
Assuming we can even do that…
---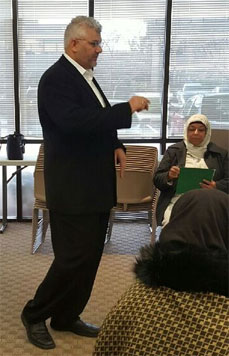 Creating an incubated for-profit product/service will remove the constraints that hold back the entire organization. It will allow you to generate revenue in a way that is distinct from fundraising, which is an exhausting, never-ending, roulette-wheel-of-chance method precariously reliant on the whims of donors; it will allow you to offer something to your market that your market readily wants, creating a "pull" rather than "push" money-making model, thereby easing your efforts exponentially.Finally in charge of the purse strings, you will be disentangled from the morass of regulations and stipulations and be much better equipped to fulfill your non-profit's mission.

Engaging in real, organization-wide dialogue will free your most vital resource to feel trusting and eager to come to work and will enable them to think creatively, which your new modes operandi will require.
---