Problems for Non - Profits
Our non-profit organizations today are in trouble.75%of non-profit executive directors plan to leave their jobs within five years; nearly 70% claim they are underpaid [1]; and this is happening in a sector with shifting regulatory concerns, both at the federal and state level [2]. The truth is, it is so difficult to begin and sustainably operate a non-profit organization in today's world that it is hard to see the cards as anything but stacked against you.

You, the visionary, the non-profit leader, created your organization looking to solve a very real societal problem, but you find yourself handcuffed to another reality. The debilitating restraints set against you stunt your ability to hire the talent you truly want, keep you stuck in an endless cycle of fundraising, stress your middle management, and leave you with a turnover rate that is astounding.It's as if your organization was never meant to make it. And the sad truth is, that statement isn't far off from how we (all of us) see the entire non-profit sector. Sure, you're doing good work, but you can only do that good work with the limited amount of resources we will allow you to have. If you stick your neck up too high, it will surely be cut off. This is a despondent outlook, I realize; I assure you that too many non-profit leaders also share this bleak reality. You may already know of some of these challenges. You may realize that you cannot change your condition alone. You may have even turned to an outsider for help, thinking, "Maybe they can give me the necessary dose of whatever magic potion itis that makes those few non-profits work better than ours." Most likely, out of a combined sense of necessity and panic you turned to an outside "expert" and had this "expert" give you a list of recommendations to implement. Well, that didn't work. Of course it didn't work! You didn't learn anything new. You were told what to do, but not how to do it. You didn't actually get to the root cause of your pain. If you never addressed the being aspect of your pain, then how could your doing change?

- [1] US News and World Report: Click Here
- [2] The Nonprofit Quarterly, Vol. 23, Issue 2, Summer 201

---
By the time you call an outside consultant, it may be that your situation has become dire. Ofcourse, we coaches and consultants cost money, and the justification for spending that money is avoiding failure. So when a person or company feels they are skirting with possible failure, however they are defining that, they turn to an outsider for help.This is a logical decision, and a commendable one. Of course, the question then becomes how one is to sort through the weeds of the innumerable morass of"consultants" and "coaches"in the universe, and what criteria one should have when selecting the "right" person. (By the way, there is absolutely no standard for either of these professions– anybody in the world can be a consultant or coach–without any qualifications.)
---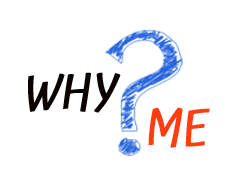 I have made it my life's mission to improve our quality of life (non-profit) organizations. I have taken it upon myself to improve our 21st century American quality of life by improving the organizations that are foundationally at cause in this endeavor. I have a repertoire of skills and abilities to empower your people, your most valuable asset, to get better at what they do.These include:

- Organization development
- Action research
- Executive coaching
- Active listening
- Appreciative inquiry
- Strategic planning
- Expert facilitation
- Behavioral assessments

O fcourse, it always helps to have an objective observer and facilitator uncover dormant realities to work through in order to move forward. After all, it's amazing what a little listening can uncover. The key is to pick the right person to listen– the behavioral science-trained expert in organizations; the one who is simultaneously invested in your success, and not invested in your organization. Is your curiosity piqued? If so, then let's have a chat today.

---



Give me a call at 703.725.4831. or click below to connect with me

We'll talk about what you really want and the best way to nurture your business.