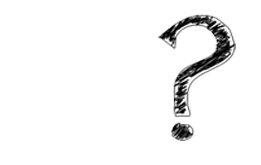 At some point in your life (probably several) you will need a Coach. You will want someone to hear you, to understand you, and to give you feedback on you – on who exactly it is that you have been for years, what role you have been playing, and just how to change in a direction and manner acceptable to you. This point in your life may be because you are leaving or starting a job; you are getting into or out of a marriage; you are dealing with stressors in your organization that have you stumped on a way forward; or you may be dealing with a new promotion that has you scared of letting down your superiors.
---
The trusty friend, no matter how well intentioned, is most likely not an ontological, behavioral science-trained Life Coach, as I am. I am the person who will poke your inner curiosity, the one who will take you to the edge of your comfort zone and then invite you to jump off of that cliff of safety. I am the one who will nudge you towards positive change in your life. I am also the one who is not actually invested in your choices and your end results. Wait! did you just say that you don't care if I meet my goals? Yes and no. Of course, reaching your goals is important and your process is what is most important. How you do what you do and your decision making process is penultimate. When your process is golden, you will achieve more than you desired, and you will have more than you previously appreciated. You will accomplish beyond your goals. Remember Homer's proverb in The Odyssey: "The journey is the thing." He was not referring solely to the vacations we take. We sometimes forget that individuals are systems. According to Systems Theory we are systems of one, interacting with other systems regularly. We communicate with those other systems, interact with them verbally and non-verbally, brush up against them, and rely upon them. In order to meet our personal goals in this world of systems, it behooves us to understand ourselves first, our immediate world, and then our next-level engagement, and soon. My Personal Coaching is an excellent support system in the achievement of your goals, keeping you focused on the prize. So, instead of ensuring you look good to everyone around you, why not create real, sustainable change in your life that will skyrocket your productivity and happiness? Why not invest in yourself? After all, you are your most valuable asset.
---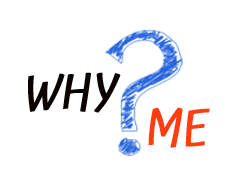 So what does your Personal Coaching look like?
My Personal Coaching sessions are conducted on a weekly basis for approximately one hour.
They are powerful sessions where we break the negative beliefs you hold in lieu of empowering, positive mantras rooted in love.

We will follow your energy and discuss what you want to discuss, and then look underneath the surface for what is truly going on inside of you.From this empowering vantage point, you will be so much better equipped to achieve and be more.The analogy of Personal Coaching is that of removing obstacles. As a Coach, I seek to empower you to remove the obstacles in your path to success, however you are defining that. Sometimes this means having to do simple things, like reach out for support and call on some people whom you normally wouldn't, and sometimes, it's a difficult process of reformulating one's outlook on life and the world. Everyone will have a different challenge; with hard personal work, you will create lasting ontological change in your life from which you will never renege. If you are a client of mine, you will create multiple projects in your life that the coaching will organically empower.These projects are integrated with what is foremost in your life. For example, most of my clients like to create a project around getting a new job/career, making more money, and/or getting in better health. So, does it work? Yes, it works, and only to the extent you want it to. So if you tell yourself that your Coach is full of it and will never help you, you can guess what your outcome will be. And if you humbly engage in the process, the series of exercises, and if you look deep within to summon the power to change, then you will do nothing short of shock yourself with your planned change.
---



What can my Personal Coaching do for you?
My Personal Coaching empowers you in different ways and just about every area of your life.

Behavioral science tells us that when we step outside of our comfort zone and think in unfamiliar ways, we fire neurons in our centers of consciousness and create new neural pathways that physically facilitate the connections between our thoughts and ideas and make it easier for us to think in those ways again. We are truly growing our capacity. This is my brand of powerful Personal Coaching. Take it from one of my clients, who recalls: "I enjoyed my time with Parvez. I came to him with a set goal and short time frame. He was able to help me manage through a challenging barrier to find a space to understand how I was hindering my personal and professional progress. Through his active listening and his process, we shared quality time to meet my needs. It was exactly what I wanted from a coach.
---



Give me a call at 703.725.4831, we'll talk.

What have you got to lose, and just how much could you gain?