From my heart…

More than anything in the world, I want you to know a deep love for yourselves that also permeates the world around you, so that you propel humanity into an era of unmatched peace and prosperity.But first, you must stop being "right" about your certainties and judgments and start engaging in open conversations with both those closest to you and those with very different ideas, even when they feel it is futile to do so.


About Me
---
I am an Organization Consultant with five years' experience consulting for various organizations, mainly in the not-for-profit sector.

I believe that productivity in any organization is directly linked to how the members of that organization are functioning, both at the individual and group level. When the members of the organization increase their personal and group awareness, and like each other more, they will naturally work better together, increasing the overall productivity in the organization. This will, over time, increase profitability.

How do I do work?
I act as a catalyst for the organization, specifically intending to help the people in that company embrace change and gain clarity about their work. By infusing the client with energy to allow them to make that change they want to embrace, we co-create the ideal version of their company, in functionality and structure.
I specialize in these areas:
- Organization Development
- Appreciative Inquiry Strategic
- Planning Executive and Individual Coaching
I bring strengths in the following methods and interventions:
- Facilitation
- Small and Large Group Theory
- Team Building
- Board Development
- Feedback
I am certified in the following instruments: - The Human Element
- Emotional Quotient Inventory (Bar-on)
Contact Us For Your Complimentary Session
703.725.4831
---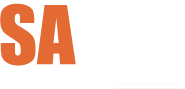 ---
Why the name?
The sage is one who searches for a broader truth, challenging us to be authentic. This includes, but goes beyond, intellectual knowledge, to the reality created by our behavior and emotions. Within organizations, the sage helps individuals to develop a vision and a global perspective. Organizations call upon the sage when they must (re)identify a purpose and a mode of being. The sage understands that empowerment is not doing for others, but helping them do for themselves.